I plan on writing things that I find interesting that I have tried myself or from other people. For example have you had your fur baby get skunked? Well I have and it is not a pretty smell not to mention the discomfort your poor fur baby is going through. Well I've tried a lot of different stuff, but I did find something that worked.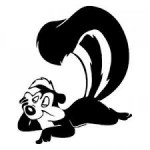 Click on the picture to get the formula for removal of skunk odor
So keep coming back to this page to see more interesting tidbits.